Top-Notch Heating Installation Pros: Finding The Perfect Heating System For Your Property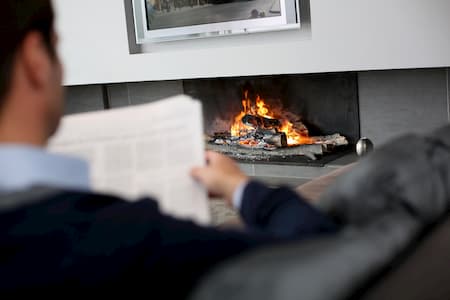 The time has finally come to replace your old, outdated heating system for one that better suits your Pearland home's needs and provides warmth throughout the cold seasons. That's where the expert heating installation of 32 Below Inc can help you.
As the go-to heating contractor in Pearland, we're more than qualified to help you update your heating system and suggest replacement options that would be ideal to fit your home's needs. We'll factor in your home's size, the average climate of your city, and your budget to ensure that we provide the most appropriate selections for your replacement process. You can then expect a perfect heating installation from our team to finish off the job. Heater replacement can help your home improvement in the following areas:
Better heat circulation
Complete and efficient cycling
Improved energy efficiency
Reduced electricity costs
A Superior Heating System Replacement Can Keep Your Home Comfortable On Even The Coolest Nights
We all know the joy of cuddling up in our cozy homes on cold winter evenings with a hot cup of tea or cocoa. However, a faulty or aging heating system can throw a wrench in these plans and leave you freezing and miserable as outdoor temperatures start to drop.
When it's no longer feasible to rely on heating repair, 32 Below Inc is here to assist you in every step of the replacement and heating installation process. Our technicians can help you navigate the numerous models of heaters available and can zero in on the one best suited to meet your family's needs.
Once you've decided on the right model for your home, we'll get straight to work on the install so that you can get back to enjoying the warmth and comfort of your home sooner. For qualified customers, we also offer 100 percent financing to make the cost of a new heater more manageable. Don't let an outdated heating system have you shivering in your home throughout winter. Rely on the professional heating installation of 32 Below Inc to keep your Pearland home comfortably warm all season long!
Photo Gallery
---
Videos