Your Local Air Conditioning Company In Dickinson, TX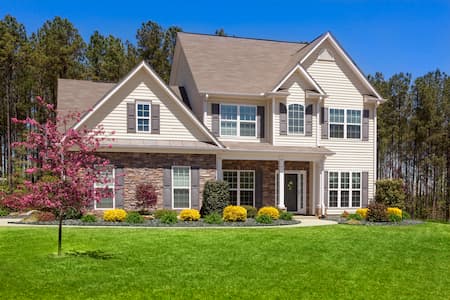 Dickinson homeowners can always depend on 32 Below Inc to handle all their air conditioning repair and maintenance needs with unwavering expertise, a dedication to complete customer satisfaction, and a can-do attitude. For over two decades, we've specialized in all things HVAC. From small repairs and ductwork to total system replacements, there's no job we aren't happy to take on. If you're in Dickinson and want only the finest in HVAC work, then 32 Below Inc is here and ready to serve you.
Our services include professional:
AC/heating repair
Replacement and installation
Tune-up services and maintenance
Financing for new equipment costs
If you're a Dickinson homeowner, then you don't want to miss out on the AC repair and maintenance services of 32 Below Inc. We offer all the HVAC work you need to keep your home comfortable and energy-efficient throughout the year. Call our experts today to see how we can help you!
Take Advantage Of Expert HVAC Services With Dickinson's Top Air Conditioning Company
Ask any of our satisfied clients and they're sure to tell you that 32 Below Inc is the finest choice for HVAC work in the Dickinson area. Our devoted crew strives to keep your heating and air conditioning systems always working at their best so that you and your family can enjoy comfortable indoor temperatures, optimized air quality, low energy costs, and maximized energy efficiency. We make even the most daunting of jobs quick and worry-free and offer financing to help manage the costs of big equipment purchases. With 32 Below Inc, you can guarantee that you'll always receive the most superb customer care and the most satisfying results of any HVAC company in the area!
Prevent Premature Replacement With Dickinson AC Repair
The best way to avoid an untimely AC or heating system replacement is to invest in repair services at the first sign of trouble. There are several things that can lead to an AC system breakdown or malfunction, and it's vital to prioritize repair work as needed from a qualified professional. If your HVAC system is struggling to maintain comfortable temperatures or is emitting unusual sounds or odors, then it may be time to reach out to us to see if AC repair is necessary. Our team can quickly identify the reason your air conditioning system is underperforming and can provide a thorough solution.
Protect Your AC System With Routine AC Tune-Up Services
Professional AC tune-up services can make a huge difference in the efficiency of your AC system and the quality of your air. At 32 Below Inc, we offer tune-up services to keep your system working flawlessly and prevent costly repairs or a premature replacement.