Navigating Hassle-Free AC Company Selection in Texas City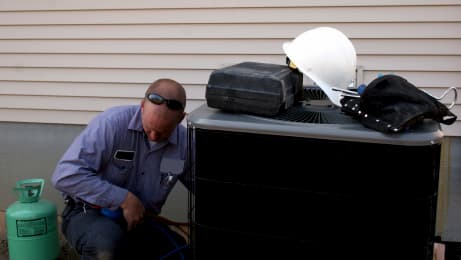 32 Below Inc presents a streamlined solution for residents seeking the finest air conditioning services in Texas City. With an unwavering commitment to customer satisfaction, 32 Below Inc emerges as the ideal choice for those looking to effortlessly secure top-tier HVAC solutions. Leveraging their user-friendly platform, customers can seamlessly pinpoint the perfect AC company to meet their cooling needs, transforming a potentially overwhelming process into an intuitive and efficient experience.
Navigating the maze of options to choose the optimal air conditioning company has been simplified by 32 Below Inc. Through their intuitive approach, customers can easily traverse services, pricing models, and reviews, enabling them to make informed decisions swiftly. Whether facing routine maintenance tasks or intricate installation projects, 32 Below Inc offers a spectrum of choices tailored to diverse requirements. By collaborating with 32 Below Inc, Texas City residents can revel in the ease and effectiveness of modern HVAC solutions, all while sidestepping the complexities that often accompany such decisions. Contact 32 Below Inc for air conditioning service in Texas City.
Addressing AC Issues in Texas City
For homeowners in Texas City, the need for AC repair service can stem from various factors that impact the functionality of their cooling systems.Missing required attribute: Missing required 'which' attribute on shortcode phone-number. From wear and tear due to prolonged use to sudden breakdowns during scorching summer months, the demand for dependable AC repair services remains significant. Whether it's rectifying refrigerant leaks, malfunctioning thermostats, electrical glitches, or compromised airflow, 32 Below Inc comprehends the unique challenges faced by Texas City residents. The company provides prompt and effective solutions, ensuring uninterrupted comfort and relief from the sweltering Texan heat.
Maximizing Performance and Efficiency
Regular AC tune-up service in Texas City offers a multitude of benefits that contribute to both homeowners' comfort and cost savings. As the Texan heat intensifies, ensuring that your air conditioning system is in peak condition becomes paramount. 32 Below Inc extends a comprehensive array of advantages through their tune-up service, making it a prudent investment for enhanced cooling and economic efficiency.
Extended Lifespan: Proper maintenance can extend the lifespan of your AC unit, sparing you from untimely replacements and their associated costs.
Enhanced Energy Efficiency: A thorough inspection and cleaning can lead to improved energy efficiency, leading to lower utility bills.
Consistent Cooling Performance: Tune-ups address issues like clogged filters, guaranteeing even and effective cooling throughout your residence.
Mitigation of Costly Breakdowns: Regular maintenance helps detect potential problems before they escalate, saving you from unexpected repair expenses.
Enhanced Indoor Air Quality: Filter cleaning and replacement during a tune-up contribute to healthier indoor air quality for your family.
Expert Advice: 32 Below Inc's skilled technicians offer valuable insights into optimizing your system's settings and usage.
By engaging 32 Below Inc for AC tune-up service, Texas City residents can revel in a cooler, more comfortable home, while reaping the financial benefits of a well-maintained air conditioning system.
We Always:
Process warranties on new systems
Schedule maintenance visits
Clean evaporator coils, if necessary
Provide free estimates with heat load calculations
Check 21 points when performing maintenance
Guarantee you are satisfied with our work and service at 32 Below!