Your Local Air Conditioning Company In Angleton, TX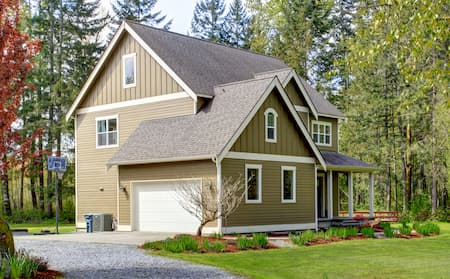 32 Below Inc takes pride in being Angleton's go-to source for quality air conditioning and heating services. Our team of dedicated professionals specializes in repair and maintenance work for HVAC systems. We also offer professional replacement and installation services for units that have reached the end of their service lives. Our premier services not only keep your home comfortable throughout the year but they also:
Reduce utility costs
Increase energy efficiency
Help your HVAC system last longer
And promote healthier air quality within the home.
Keep your Angleton home's HVAC system in excellent working condition by investing in 32 Below Inc's superb heating and air conditioning services. They include:
AC/heating repair
Replacement and installation
Tune-up services and maintenance
Financing for new equipment costs
Prioritize HVAC Care With Angleton's Superior Air Conditioning Company
At 32 Below Inc, we specialize in keeping your HVAC systems in their optimum working condition. Our experts have been in the business for nearly 30 years and bring unmatched expertise and a wealth of knowledge to every job site. With our work, you can ensure that your HVAC system is always functioning efficiently and that your home is a healthy and comfortable living space for you and your family. If you're in Angleton and need heating or AC repair, replacement, or tune-up, then we're the right company for you. Call us and let us give you the most superb customer care and the most satisfying results of any HVAC company in the area!
Restore The Quality Of Your Air Conditioning With Angleton AC Repair
Inevitably, your heating and AC system will encounter problems that cause it to breakdown or run inefficiently. When this happens, you want to be sure that you're leaving your repair job in the hands of an experienced and qualified expert like the team at 32 Below Inc. We specialize in top-quality AC repair that brings your AC system back from the brink and restores comfortable temperatures to your home in no time. If you're in Angleton and need to restore your HVAC system to good working order, then you need the work of 32 Below Inc!
Take Advantage Of Our Maintenance Program
At 32 Below Inc, we can't stress the importance of maintenance for your HVAC system enough. Routine maintenance helps ensure that your system is running efficiently, that your energy costs don't stay relatively low during peak periods of the year, and that your system can reach its maximum service life. It also helps you save money by reducing the number of repairs needed over time. Our team offers an HVAC maintenance program to keep your system fine-tuned and functioning at its best so that the homeowners of Angleton can stay on top of their maintenance needs. If you want to ensure that you're doing your part to keep your AC and heating systems going strong, then this program is exactly what you need. Save yourself money in the long run and give your Angleton HVAC system regular maintenance as needed!