Your Local Air Conditioning Company In Santa Fe, TX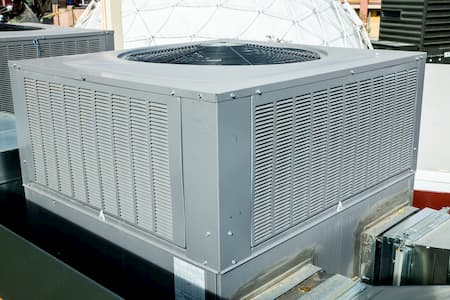 We are 32 Below Inc, and we're proud to be the leading air conditioning and heating expert in Santa Fe. We've been handling the community's HVAC repair and maintenance work for over 25 years, and we continue to build on our excellence every day. With us, you'll find a wealth of knowledge and experience that allows us to give our customers the outstanding results they need every time without fail. If you're in Santa Fe and need repair work, tune-ups, or total replacement of your air conditioning or heating system, then we're the air conditioning professional for you!
Our services include professional:
AC/heating repair
Replacement and installation
Tune-up services and maintenance
Financing for new equipment costs
Keep the HVAC system of your Santa Fe home in its best shape ever with 32 Below Inc's premier air conditioning and heating services and get the finest work of any local company around!
Get The Best Service In Town With Santa Fe's Air Conditioning Company Of Choice
For unparalleled professional HVAC services in Santa Fe, homeowners can always rely on the experts at 32 Below Inc. With our work, you can ensure that your HVAC system is always functioning efficiently and that your home is a healthy and comfortable living space for you and your family. If you're in Santa Fe and need any type of heating or AC repair, replacement, or tune-up, then we're the right company for you.
Restore Your HVAC System To Perfection With Santa Fe AC Repair
Is your HVAC system failing to adequately heat or cool your home? Have you noticed continuous strange smells or noises? Perhaps there's a discrepancy between your thermostat reading and the actual temperature of your home. Any of these signs are red flags of a problem within your HVAC system that could warrant professional repair. At 32 Below Inc, our team is quick to diagnose these and other similar issues so that you can get to the root of the problem. Once we've pinpointed the issue, our technicians will execute a solution to get your HVAC back on track and working well to keep your home comfortable and healthy again. As Santa Fe's leader in AC and heating repair, you can't go wrong in calling on us for all your HVAC repair needs!
Prep Your Home For Winter With A Heating Tune-Up
When cooler weather is fast approaching and the outdoor temperature starts to dip, you want to be sure that your heating system is ready to carry you through the coldest time of year without issue. With a heating tune-up from 32 Below Inc, you can prep your system to take on the coolest nights and keep you and your family comfortable year-round.