Manvel's Leader In Air Conditioning Services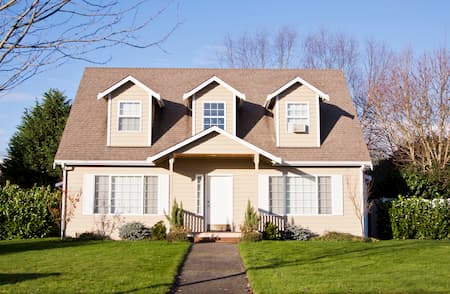 Manvel homeowners have a trusted and experienced partner in air conditioning and heating repair work and maintenance. 32 Below Inc has been a reliable local business with unmatched expertise in all things HVAC related for over two decades. We'll handle all your repairs, tune-ups, and replacements with ease, and we can easily diagnose stubborn problems affecting the comfort and air quality of your home. Our work helps ensure that your home reaches peak energy efficiency and that it always stays comfortable and healthy.
Our services include professional:
AC/heating repair
Replacement and installation
Tune-up services and maintenance
Financing for new equipment costs
Prioritize the care of your Manvel heating and AC systems with 32 Below Inc's complete HVAC services and enjoy the benefits of true professional-grade work.
Get The Best Service In Town With Manvel's Go-To Air Conditioning Company
For unparalleled professional HVAC services in Manvel, homeowners can always rely on the experts at 32 Below Inc. We strive every day to be the number one HVAC company in the area and to ensure that all our valued clients receive impeccable work and spectacular customer service. With our work, you can ensure that your HVAC system is always functioning efficiently and that your home is a healthy and comfortable living space for you and your family. If you're in Manvel and need any type of heating or AC repair, replacement, or tune-up, then we're the right company for you.
Restore Your HVAC System To Perfection With Manvel AC Repair
If your AC or heating system is giving a lackluster performance and leaving your home unbearably hot or cold, then it's likely you need an assessment from your local air conditioning professional to determine whether AC repair work is necessary. At 32 Below Inc, we'll quickly be able to determine what is causing your HVAC system to hiccup and fail, and we'll be equipped to solve the problem expediently. Our crew can remedy almost any problem affecting your AC or heating, and we offer some of the best rates in Manvel. If the poor performance from your HVAC system has you suffering from excess heat, humidity, or cold, then don't worry! With our AC repair services, you won't have to withstand that discomfort for long. Call our crew today and discover how we can help restore the comfort of your living space.
Update Your HVAC System With AC And Heating Replacement
As your AC system gets older, it's more likely to start underperforming and break down. It's also likely to need more frequent repairs. This puts you in a difficult position as you try to maintain healthy temperatures and air quality in your home. When you reach this point, it may be time to consider replacing your AC system entirely. A new unit can quell your AC woes and restore your home's comfortable temperatures and energy efficiency. At 32 Below Inc, we offer AC replacement and installation that makes getting a new system an easy process. We also offer 100% financing to qualified customers to manage the costs of AC replacement. If your AC system has come to the end of its days, then you don't have to stress over its replacement. Reach out to our team and let us handle the process for you!