Danbury's Leader In Air Conditioning Services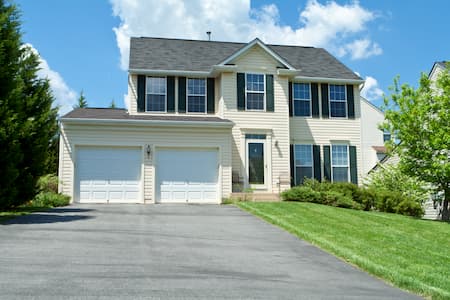 32 Below Inc is Danbury's leading source of quality heating and air conditioning services, repair and maintenance work. We specialize in repair, maintenance, replacement, and installation, and tune-up services to keep your HVAC system functioning at peak performance year-round. Our work not only keeps your home cool and comfortable, but it also:
Saves you money
Maximizes your energy efficiency
Extends the longevity of your heating and cooling systems
And significantly improves indoor air quality.
Maintain a favorable indoor temperature in your Danbury home with 32 Below Inc's heating and air conditioning maintenance services! Call our team today and ask about our services which include:
AC/heating repair
Replacement and installation
Tune-up services and maintenance
Financing for new equipment costs
Maximize Your Energy Efficiency With The Leading Danbury Air Conditioning Company
At 32 Below Inc, we specialize in keeping your HVAC systems in their optimum working condition. Our experts have been in the business for nearly 30 years and bring unmatched expertise and a wealth of knowledge to every job site. With our work, you can ensure that your HVAC system is always functioning efficiently and that your home is a healthy and comfortable living space for you and your family. If you're in Danbury and need heating or AC repair, replacement, or tune-up, then we're the right company for you. Call us and let us give you the most superb customer care and the most satisfying results of any HVAC company in the area!
Keep Your HVAC In Good Working Condition With Danbury AC Repair
AC repair is something that no home can do without. Inevitably, your heating and AC system will encounter problems that cause it to breakdown or run inefficiently. When this happens, you want to be sure that you're leaving your repair job in the hands of an experienced and qualified expert like the team at 32 Below Inc. We specialize in top-quality AC repair that brings your AC system back from the brink and restores comfortable temperatures to your home in no time. There's no repair job our team can't handle, and we're proud to be the leading AC repairman of Danbury.
Get Rid Of Your Outdated AC System With AC Replacement
As your AC system gets older, it's more likely to start needing more frequent repairs, which is an expense that can add up quickly for you. An aging unit is also much closer to breaking down, which could leave you and your family without air conditioning. When you reach this point, it may be time to consider replacing your AC system entirely. A new unit can quell your AC woes and restore your home's comfortable temperatures and energy efficiency. At 32 Below Inc, we offer AC replacement and installation that makes getting a new system an easy process. We also offer 100% financing to qualified customers to manage the costs of AC replacement. If your AC system has come to the end of its days, then you don't have to stress over its replacement. Reach out to our team and let us handle the process for you!