32 Below Inc: Webster's Premier In Air Conditioning Services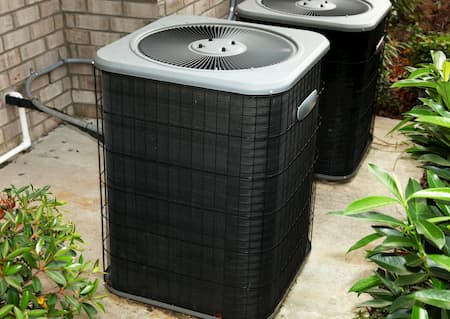 At 32 Below Inc, we bring air conditioning repair work and maintenance to new heights. We want all our clients to enjoy optimized air quality and comfortable indoor temperatures, and that's why we've dedicated ourselves to being the leading HVAC professional of Webster for the last 25 years. If you live in the area and need to fine-tune your heating or air conditioning system, then don't hesitate to call 32 Below Inc and get the service of a leading local company in Webster.
Our services include professional:
AC/heating repair
Replacement and installation
Tune-up services and maintenance
Financing for new equipment costs
For Webster residents, there's no better solution to air conditioning and heating issues than 32 Below Inc's professional HVAC repair and maintenance services. Don't hesitate to call us and get your HVAC system into perfect shape!
Maximize Your Energy Efficiency With The Leading Webster Air Conditioning Company
A great way to save money and to reduce your home's impact on the environment is to increase its energy efficiency through quality HVAC maintenance with a trusted professional. At 32 Below Inc, we offer all the professional services you need to ensure that your air conditioning system is running efficiently and not burning excess energy. By prioritizing your AC unit's care, you're also preventing your energy bill from spiking and costing you extra money, which can amount to big savings in the long run. Rely on the leading HVAC company in Webster to help you with maximizing your home's energy efficiency and reach out to 32 Below Inc today!
Keep Your HVAC System In Excellent Shape With Webster AC Repair
If you've noticed issues like loud noises or smells coming from your vents, or if you can't seem to get fresh, cool evenly distributed throughout your home, then AC repair work may be necessary to correct these problems. At 32 Below Inc, our team is quick to diagnose these and other similar issues so that you can get to the root of the problem. Once we've pinpointed the issue, our technicians will execute a solution to get your HVAC back on track and working well to keep your home comfortable and healthy again. As Webster's leader in AC and heating repair, you can't go wrong in calling on us for all your HVAC repair needs!
Get Ready For Summer With A Professional AC Tune-Up
Before summer sets in, you want to be sure that your AC system is ready to keep your home cool in the Texas heat. After all, you don't want to face an unexpected breakdown or malfunction when the outdoor temperature is sweltering. At 32 Below Inc, we specialize in AC tune-up services that prep your home for approaching high temperatures so that you and your family stay cool and comfortable for the duration of summer. AC tune-ups can be especially beneficial for older AC units that might need the extra boost before a period of peak use like summer. If you're interested in an AC tune-up for your Webster home, then give the team at 32 Below Inc a call!