Why you should consider a Variable Speed System when replacing your Air Conditioning System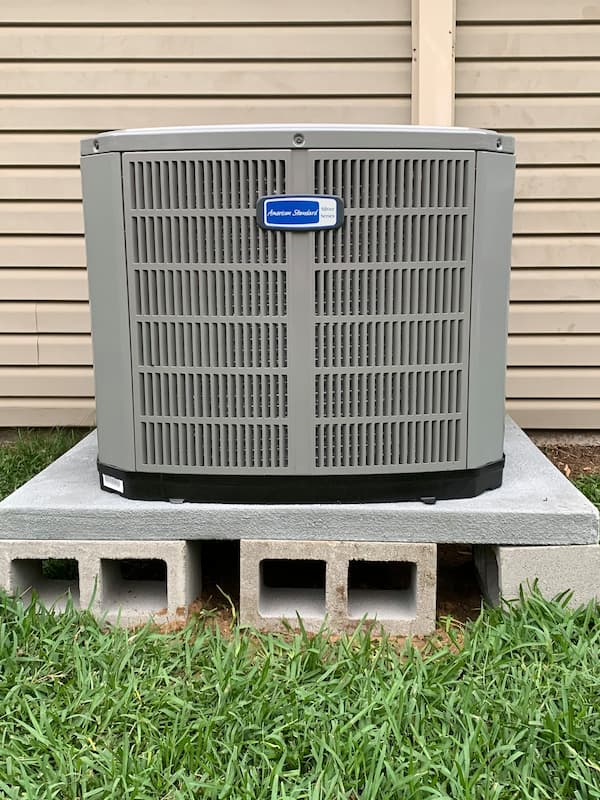 This Heat Wave we are having is a perfect example of why a Variable Speed Communicating system from American Standard should be considered!
Most people see the price of one of these systems and immediately discount this system as an option and run the other way. Yes, they do cost more….. But they can do so much more than a single speed system. They are PERFECT for our area!
The first thing they do is remove so much humidity from the home…. Meaning you can operate the air conditioning system at a higher temperature and still be comfortable.
Another great thing is the American Standard Variable Speed system has 701 speeds/levels of cooling that it can run at.
What this means is that on a cooler morning it may only run at 30% of its 100% capacity because it doesn't need 100% cooling at that time. These systems will only go as high as they need to for a short time to cool the home then go back to a lower speed of cooling to remove the humidity.
These systems will actually run most of the day, but at a very low level/speed of cooling.
By running at a very low speed this is where the Great dehumidification comes in….. the longer a system runs, the more humidity you're removing.
We have one in our home and the humidity doesn't go beyond 49%.
It was 100* outside today and with our thermostat set at 72* it maintains that with ease and if I were to set it in the high 60's I don't have a doubt it would maintain that. The highest speed I observed today on this system was 69%…… That leaves a lot more cooling capacity if needed!
Even though these systems on a day like today will run 20 hours, it's still saving you on the electric bill by running at lower speeds….
These systems can also be oversized a bit to give you that extra cooling capacity.
As in ours, the heat load calculation I performed called for a 4 ton system. I replaced with a 5 ton. Works flawlessly. There is a limit to oversizing and that needs to be considered as well. A heat load calculation must be performed as with any system replacement! Very Important!
On a day like today with so many homes systems struggling to maintain 80*……… It doesn't have to be that way!
You spend money on a nice car…. A nice Home…. Invest just a little more money into a system that is going to keep you comfortable no matter what the temperature outside and thank us later!
Steve Mckenzie at 32 Below Inc.