How AC Maintenance Can Save You Money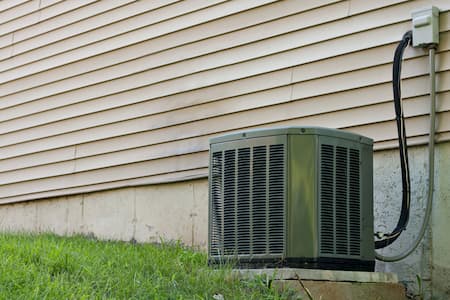 We all know that regular maintenance of your home's air conditioning unit keeps it running smoothly and keeps your home at a comfortable temperature. But did you also know that this service can potentially save you hundreds, if not thousands, of dollars annually? This is because AC maintenance goes a long way to ensuring that your air conditioning is always performing at its best and not bleeding your wallet dry throughout the year. Read on to learn just some of the ways that regular maintenance and AC tune-up services can help you save money and enhance your air conditioner's overall performance.
You Increase Energy Efficiency
Investing in AC maintenance services can drastically improve your home's energy efficiency, and consequently, reduce your monthly electricity bill. Routine maintenance helps your AC unit perform better and keeps it from overworking and siphoning excess energy from your home. Not only does proper maintenance help you reduce the impact your living space has on the environment, but it also keeps more money in your pocket throughout the year. Better energy efficiency is always a guaranteed way to save an impressive amount of money, especially where your air conditioning system is involved. Don't just tolerate high electricity costs due to a dirty or faulty AC unit. Schedule regular maintenance services to keep your air conditioning functioning correctly and efficiently, and watch your savings grow!
You Increase The Lifespan Of Your AC Unit
As you can imagine, maintenance services can help extend the life of your AC unit. Helping your AC unit last longer means that you're offsetting the dreaded expense of an air conditioning replacement. Over time, your AC unit and ductwork can gather dirt and get stopped up by grime buildup. This forces your AC to overextend itself to regulate your home's temperature, which takes time off its life. With cleaning and maintenance services, you can keep your unit free of clogs and debris so that it doesn't have to work so hard to do its job. This way, you can keep your AC kicking for much longer and stave off that AC replacement expense.
You Lessen The Chance Of A Sudden Breakdown
Picture it: it's the middle of August and the heat outside is sweltering. All is well in your home until your air conditioning decides to peter out. This leaves you and your family sweating bullets during one of the hottest times of the year and likely desperate for relief. It's times like these that you'll be willing to pay any price to restore comfort to your home. However, an emergency repair on a broken-down AC system is a hefty and unexpected expense during a time of year when electricity costs are high already. One way to avoid this dreadful scenario is to invest in maintenance for your AC, a much cheaper and easier alternative to extensive repair services. Regular maintenance work can prevent the occurrence of an AC breakdown so that you won't be forced to cover the surprise cost of an emergency repair.
You Reduce The Frequency Of Repair Services
One thing all homeowners know is that repair services of any kind can be pricey, and if you're constantly scheduling repairs, then those costs can add up quickly. When it comes to your air conditioning system, you certainly don't want to be shelling out money for repairs several times a year, as they can leave you missing a significant chunk of cash. Prioritizing maintenance for your AC unit can help you keep it in good condition over time and prevent you from needing frequent repair services that end up being a drain on your finances.
If you want the best AC maintenance and tune-up services in the Pearland area, then don't hesitate to call the crew at 32 Below Inc so that you can enjoy optimum savings on your air conditioning system!