New American Standard Heat Pump Installation in La Marque, TX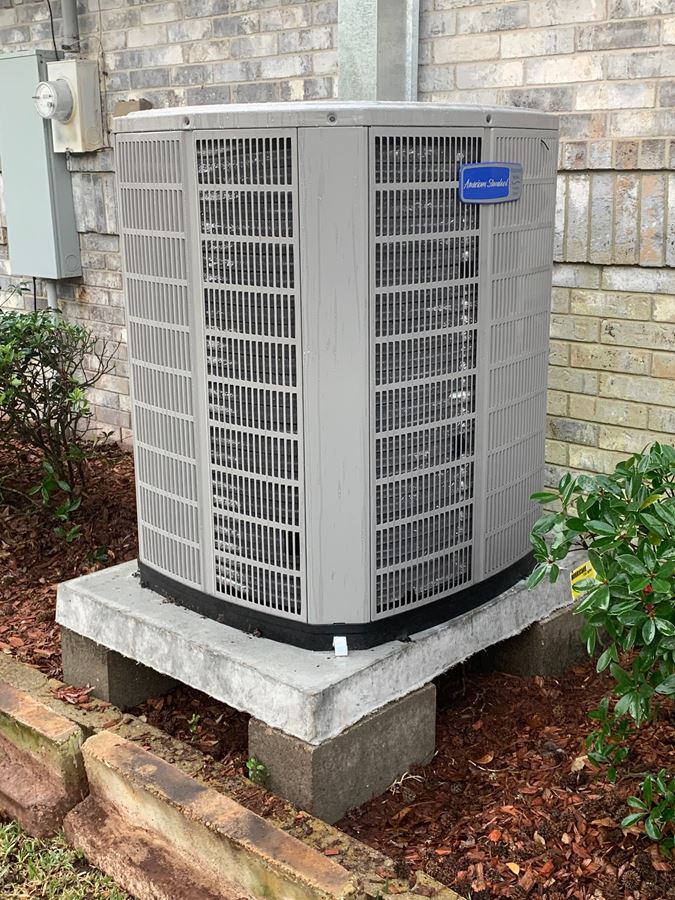 Sometimes the cobblers house needs cobbling…….
This is our home with pictures of the old system and of the new American Standard 5 ton, 20 Seer, Variable Speed Communicating Heat Pump, A new American Standard 1050 communicating Thermostat, all new R8 ductwork, 2 new very much needed returns, Honeywell Box filter for keeping the system and ducts clean for the lifetime of the system and a Reme Halo LED Air Purifier to combat the allergens and cleaner air. We highly recommend the Reme Halo! It has done wonders in our old home for allergens and now will do the same in our new home!
The old existing system when we moved in was terrible….. very inconsistent air flow through out the home, the system had one return which was only half of what a 5 ton system calls for. You actually had to fight doors to shut them from the undersized return. The ductwork was in poor condition and laying on the attic floor where it was producing condensation even in the winter time. Come summer with a hot attic that could produce a lot of condensation that makes it way to the ceiling and damages the Sheetrock and worse collapses the ceiling from the water. Not to mention high electric bills….
The old system was a straight electric heat system which is very costly in winter to run.
We installed a Heat Pump which will greatly cut down that Winter electric bill!
The difference now is like night and day!
Uniform temperature throughout our home!
I look forward to seeing this bad boy do it's job when the temperature starts rising and the Great dehumidification this system will do for the home.