Freeport Air Conditioning Company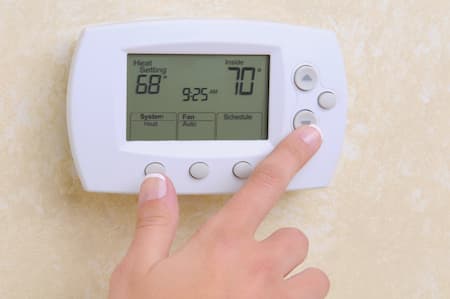 One of the first things that you should take care of, once you are a homeowner, is finding the right Freeport air conditioning company to partner with. Don't make the common mistake of waiting for an emergency to pop up before trying to locate someone to work with for this vital system in your home. What happens if you do this is that you end up usually making a poor choice because you are desperate. This leads to picking a less than reputable contractor that leaves you with work that is shoddy, at best.
32 Below Inc has come to be known for our superior level of customer satisfaction. Our name has become synonymous with exceptional work and customer service and we have worked hard to make that possible. There is no reason for you to have to settle for less than the best when it comes to the work that goes into making your home a comfortable and healthy place for you and your loved ones. Get in touch with us today to take care of whatever service work it is that you need completed.
Freeport Heating Contractor
Just because we do not use our heat as much around here doesn't make it less important. When you do need that heating, you need to know it will be working for you. If you notice that you are in need of minor repairs, the time to do something about it is now. Waiting to get this taken care of will only make things worse because you may come to find out your heat isn't even working once you need to try to use it.
Or, you could find that those seemingly minor repairs have quickly developed into something much worse. You could be paying for major repair needs or even replacement just because you procrastinated. Before the winter chill moves in again, make it a point to have your heating inspected and get maintenance for it from our pros here at 32 Below Inc. This is the ideal way to spot any red flags that could be trying to let you know that repairs are in order.
Freeport Indoor Air Quality
So how much thought have you given to your indoor air quality? The air inside your home can be as much as 100 times more polluted than the air outside so why take a gamble when it comes to the air that you and your loved ones breathe? For this and all of your Freeport air conditioning and heating services, you can count on 32 Below Inc to get the job done. We take great pride in the work that we do and look forward to addressing your service needs.