32 Below Inc: Laporte's Premier in Air Conditioning Services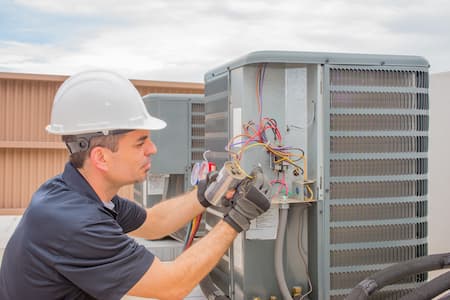 LaPorte customers need to know they have reliable and quality services regarding their air conditioning. At 32 Below Inc, we're the home comfort specialists that genuinely care about the well-being of each customer - you and your loved ones shouldn't have to suffer through the heat without an AC system that's performing the way it should be.
Running your air conditioner when it requires repairs or maintenance causes additional wear and tear that breaks down the system completely and much quicker. Plus, overtaxing your cooling system causes your monthly bills to skyrocket. We're here to help put an end to this unnecessary cycle.
For years, we've been the go-to team in LaPorte and surrounding areas for outstanding AC services. If you know or even suspect that you need repairs or a tune-up for your air conditioning, give us a call. We're also the honest company to trust for AC replacement jobs.
LaPorte Residents Trust Us For Air Conditioning Repairs
AC repair is among the most commonly requested services that we take care of for homeowners in LaPorte. Some clients notice they have a problem with their cooling system; other times, we discover repair needs during tune-up services. You can be a diligent homeowner by watching for red flags like:
Frequent Cycling - Unless you have your thermostat set for a temperature like the Arctic Tundra, your AC should be able to keep up without the need to cycle on constantly.
Warm Air - Your system blows air but not the cold air your home's interior so desperately needs.
Blockages - Check your air filter to make sure it's been replaced, and if so, call us to troubleshoot when you notice part of your airflow seems obstructed.
As a homeowner, you're familiar with how your cooling system works. When you notice anything seems off, it's time to call us in to take a look.
How AC Tune-Up Helps Your LaPorte Area Home
One of the most important services you need for your home comfort system is one of the most frequently ignored services. AC tune-up service can be the saving grace for your home's cooling system - as long as you bother to schedule it.
Tune-ups are useful for:
Early detection of developing problems
Improve overall system performance
Maximize the lifespan
Reduce your monthly operating costs
Keep your home cool and comfortable
It's not about just having an air conditioner that works; you want it to work well. Call our team today in LaPorte, and schedule the air conditioning service that you need.